Thank You To Our Donors & Supporters
Hotel Dieu Shaver could not exist without the dedication of our donors and supporters.
We thank you all!
Once again, the Snowflakes and Angels Christmas Campaign has met its goal of $125,000!
We could not have done it without our amazing donors and sponsors. We especially thank Adam Skinner and his family for sharing their story with us and the community.
Thank you! Thank you! Thank you!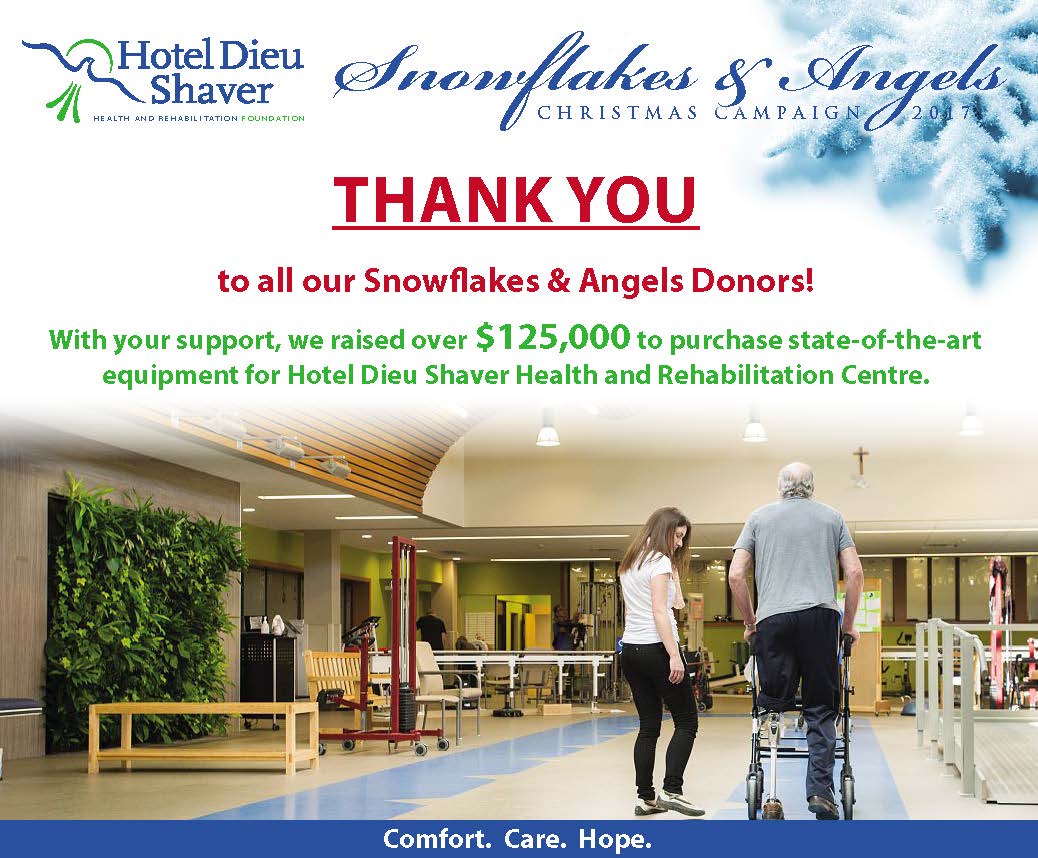 ---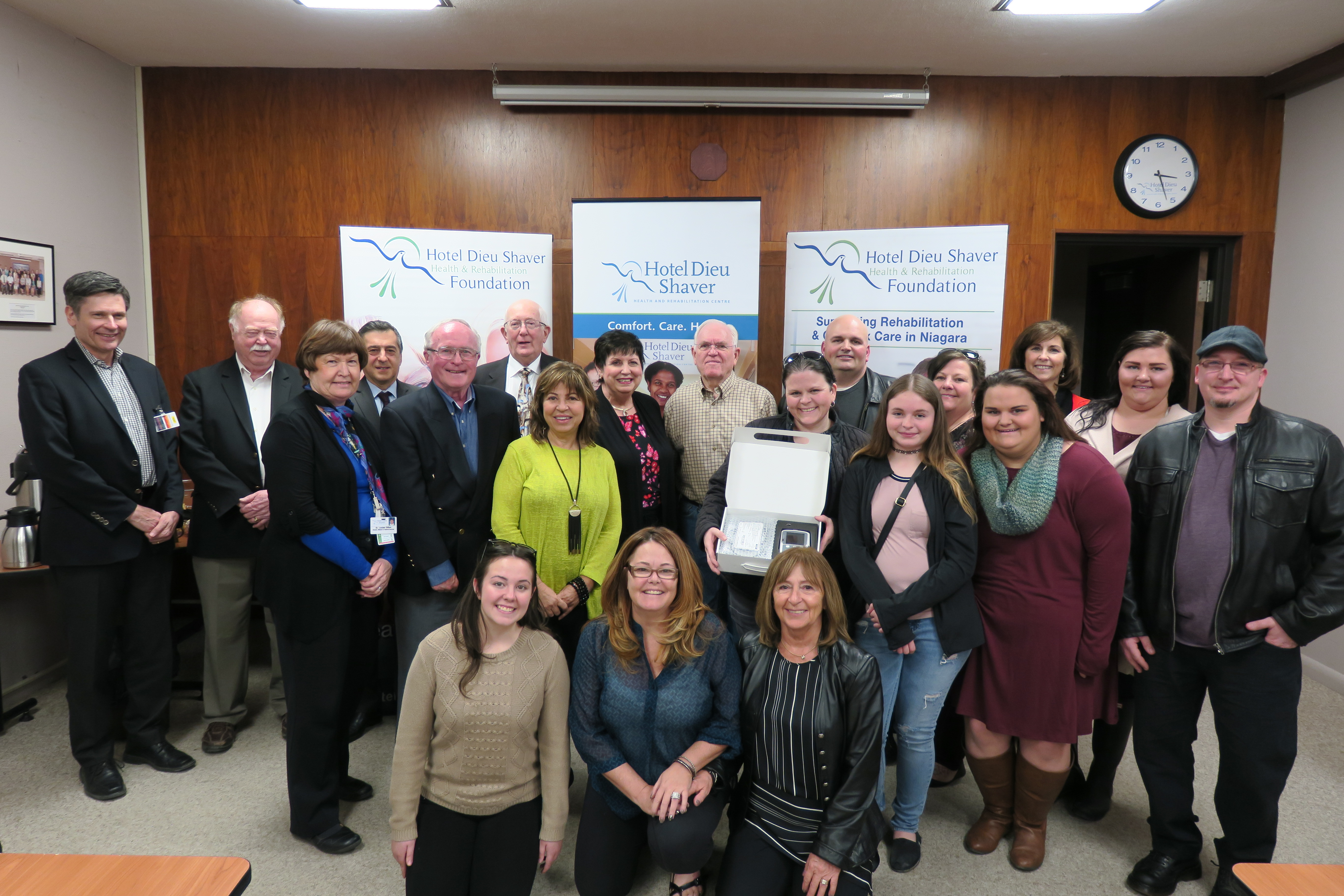 Thanks to the generosity of the Craig, Rendell and Cooper families through a gift from the Rose Craig Foundation, we purchased 2 new CADD Pumps to be used by our patients in the InPatient building for pain management.
---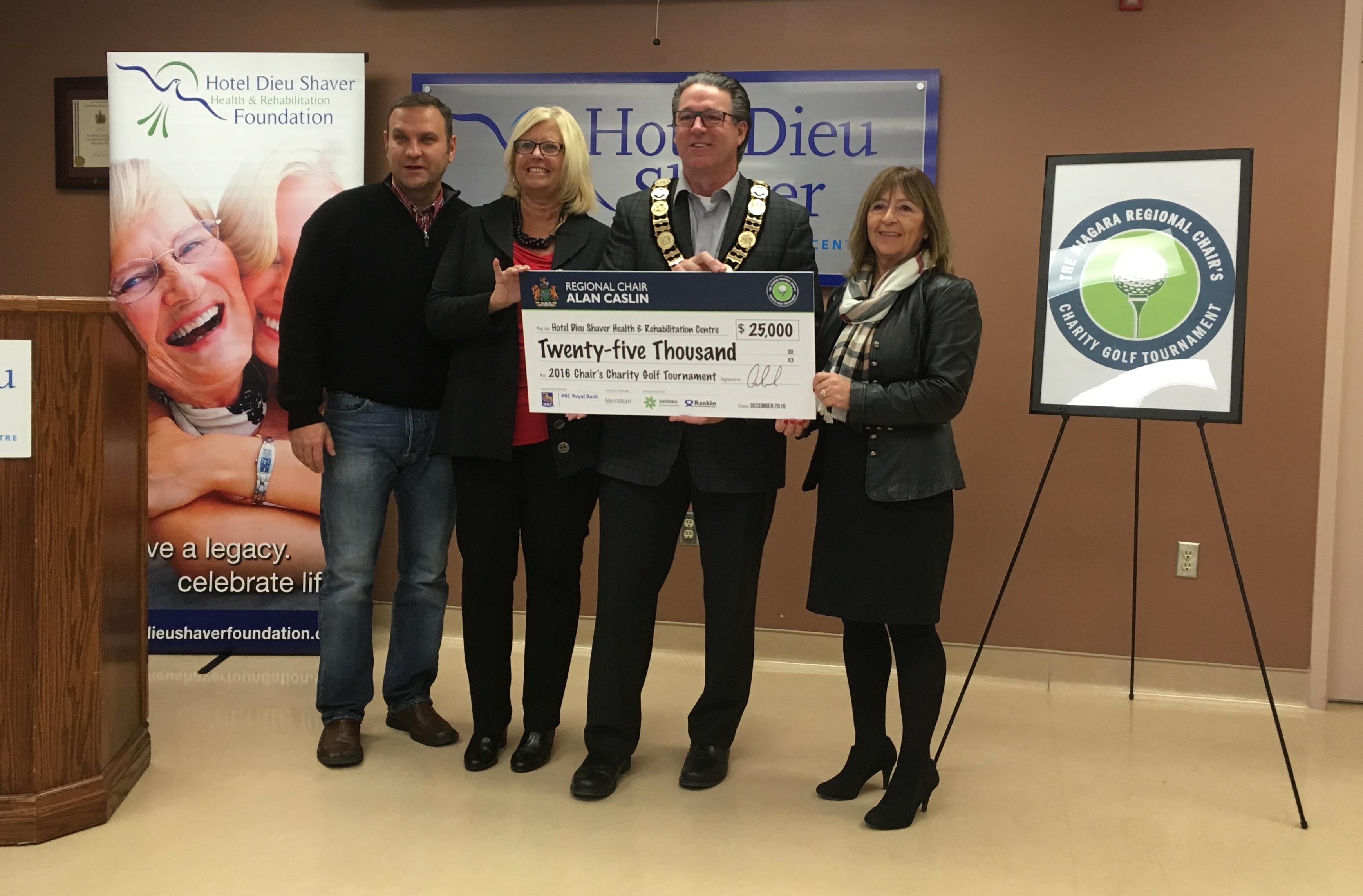 Thank you to Niagara Regional Chair Alan Caslin his your generous donation to Hotel Dieu Shaver Health and Rehabilitation Foundation of proceeds from the Chair's Charity Golf Tournament!!
---

We are so grateful for the continued support from Royal Canadian Legion Branch 24. Proceeds from this year's Poppy Fund purchased a Sit-to-Stand Lift and a Vital Signs Monitor.
---
Rankin Celebrity Ice Cup Tournament
February 22 and 23, 2018! 
---