Chuck Page is a community supporter with strong ties to Hotel Dieu Shaver.  

Chuck's brother, Al Page, was a long-time volunteer at the hospital, coming three times a week to restock the vending machines. Al also collected aluminum cans and sold them to a recycler, giving the proceeds to Hotel Dieu Shaver Foundation. The staff at HDS gave him the nickname "Pop Can Al" and enjoyed seeing him every week at the hospital.

In the summer of 2018, Chuck's wife, Irene, was a patient at Hotel Dieu Shaver for approximately 6 weeks as she rehabilitated from a fractured pelvis. Chuck and his family were so grateful for the care Irene received while at HDS and they know the support was invaluable to her recuperation.

Now, in celebration of his 100th birthday on August 9th, Chuck has challenged himself to walk 100 laps around his housing complex to raise money for equipment to help our patients. Chuck certainly has the resolve to meet this challenge – as a veteran and POW of WWII he has the determination and strong work ethic to complete his mission. Chuck is also in great shape thanks to his membership with the Brock-Niagara Centre for Health & Well-Being. As the first honourary lifetime member of the Senior Fit program at Brock, Chuck visits the gym several days a week, when Covid allows, and has been an inspiration to many clients in the program.

We look forward to following Chuck's progress this summer as he completes his challenge and look forward to a birthday celebration. 

On behalf of the entire team at HDS we are so grateful for Chuck's support and wish him the best!
To make a donation to Chuck, click here
To read Chuck's story in the St. Catharines Standard, click here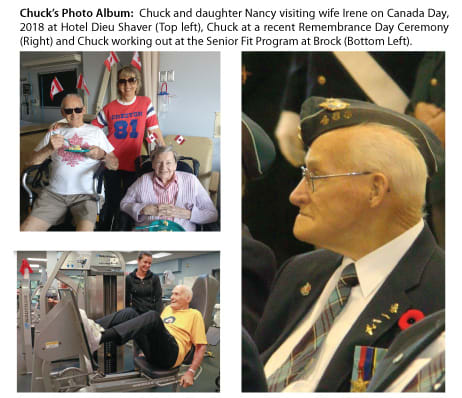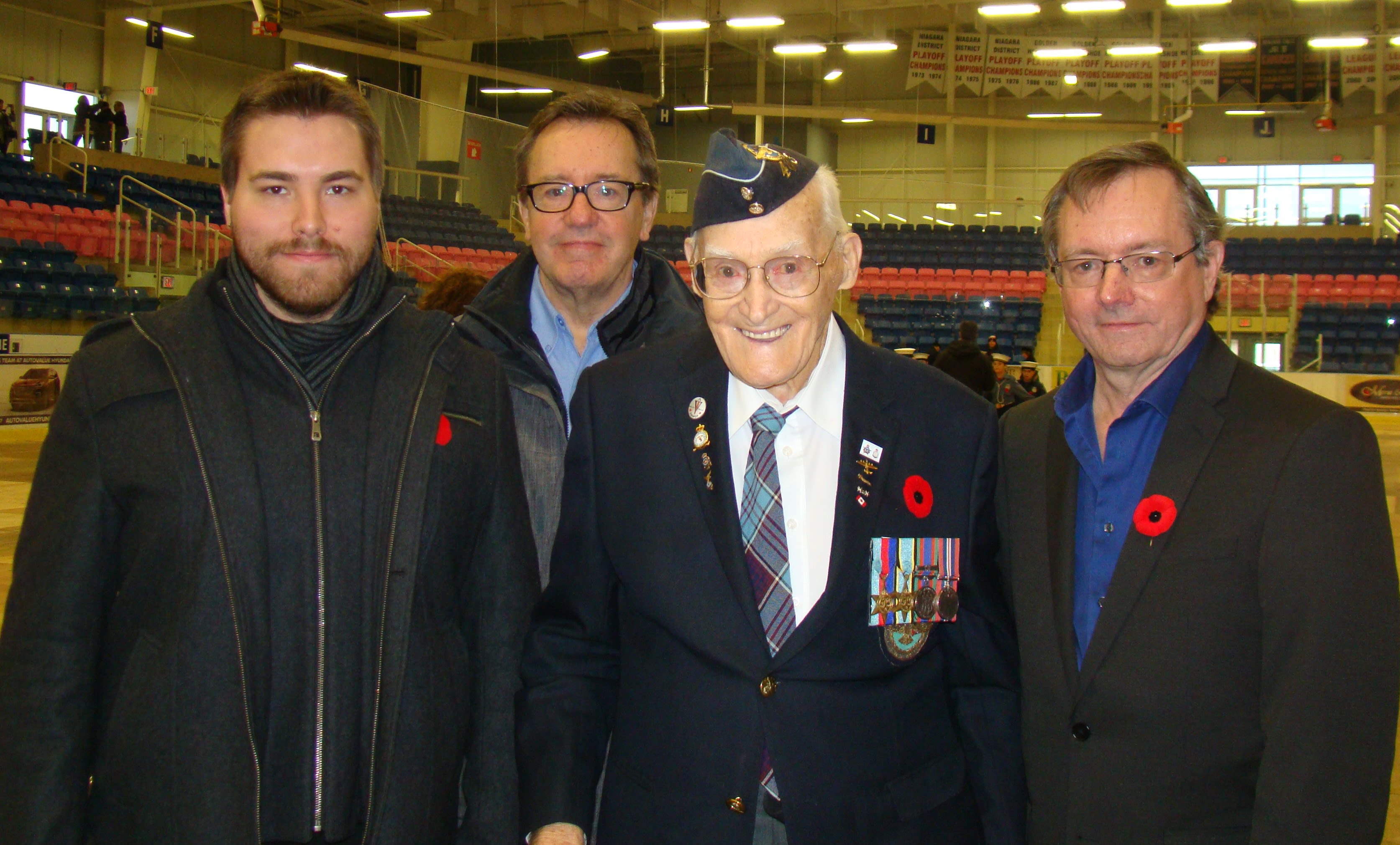 L-R: Brendan Page, Dave Page, Chuck Page and Rick Page at a Remembrance Ceremony in Niagara Falls