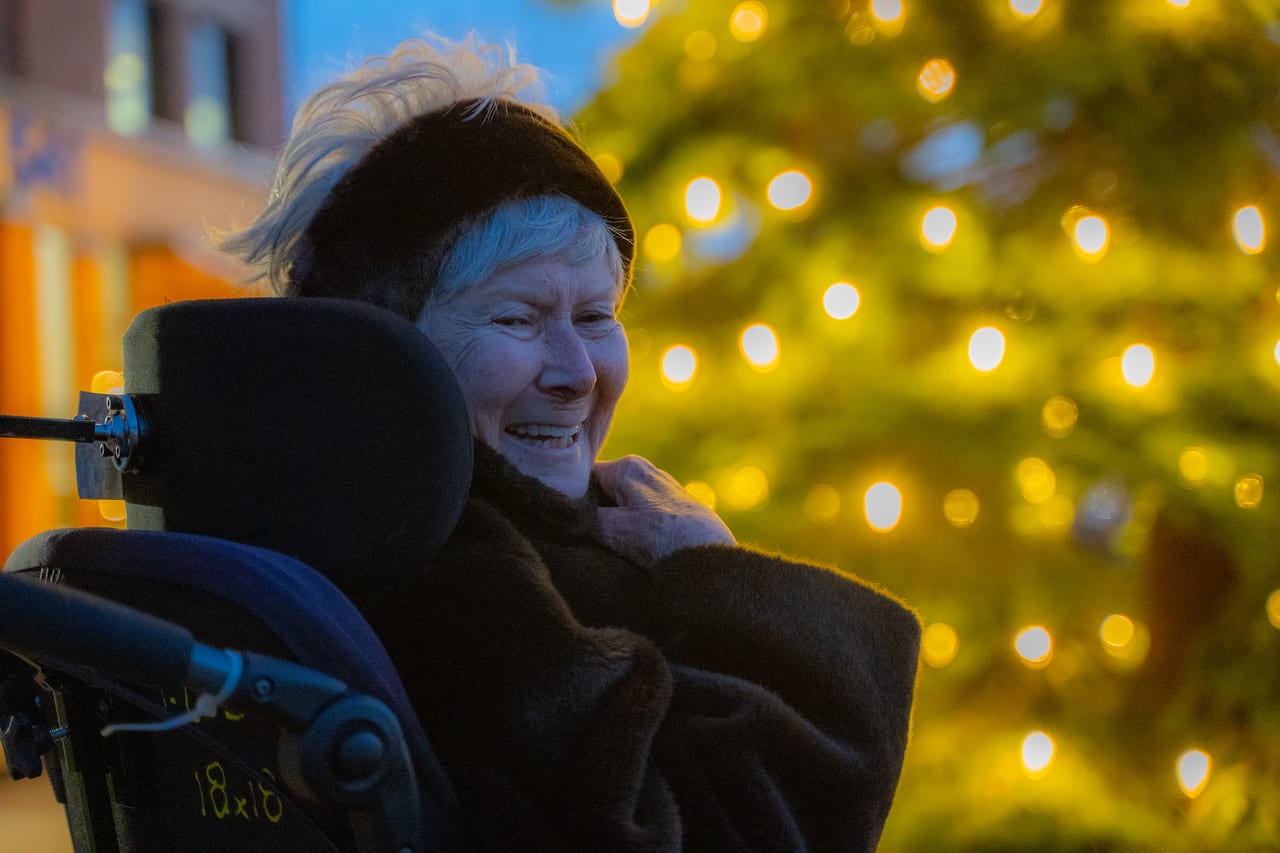 It has been one week since we illuminated the grounds of Hotel Dieu Shaver to launch the beginning of Hotel Dieu Shaver Foundation's Snowflakes & Angels Christmas Campaign.

This year, Hotel Dieu Shaver Foundation had the pleasure of inviting a patient to flip the switch. Saundra Patterson, the wife of former Niagara College president, Dan Patterson, gracefully did the honours. Surrounded by her husband, a few family, friends, and HDS hospital associates, Saundra flipped the switch to light the front grounds of Hotel Dieu Shaver's inpatient building.

In previous years, many St. Catharines residents would gather by the hundreds and count down as the tree was illuminated. This year, due to COVID-19 gathering restrictions, the tree lighting was an intimate unveiling – an exceptionally special moment for the Patterson family.
The tree and grounds at Hotel Dieu Shaver will remain lit for the Christmas season. This year the lights represent the angels in our lives – our patients, frontline workers, volunteers and donors.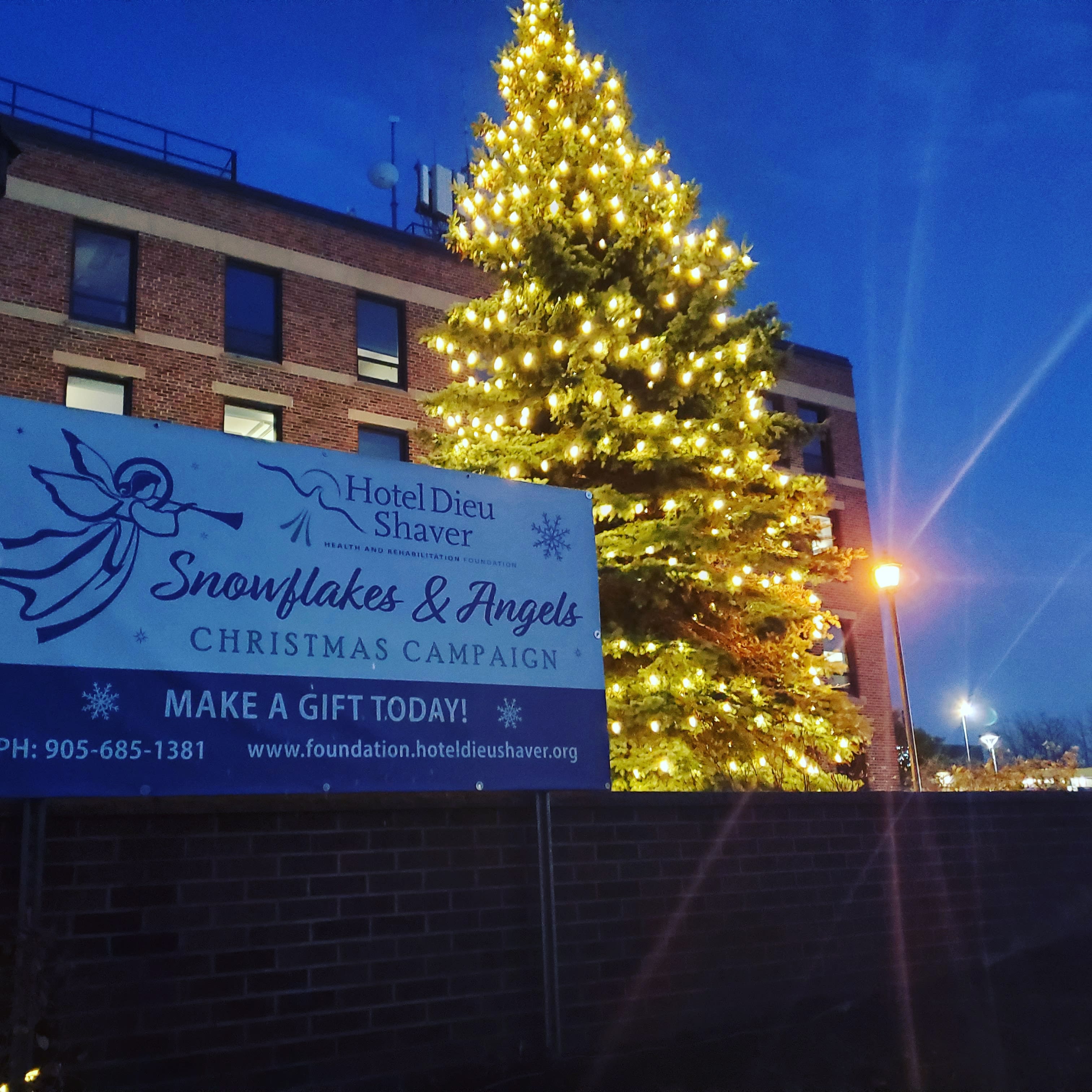 You too can honour or celebrate an angel in your life today by making a gift to our Snowflakes & Angels Christmas Campaign.

By making a gift to the Snowflakes & Angels Campaign, you are helping to ensure all patients at Hotel Dieu Shaver, like Saundra, have a safe and comfortable stay with the purchase of specialized beds & mattresses.
Your gift to the Snowflakes & Angels Campaign can be made in honour or in memory of someone special. It's a touching way to honour or celebrate the angels in your life. Gifts of $50 or more, received by January 4th, will be recognized in the newspaper on January 8th.
Photo Credit: Brian Craig