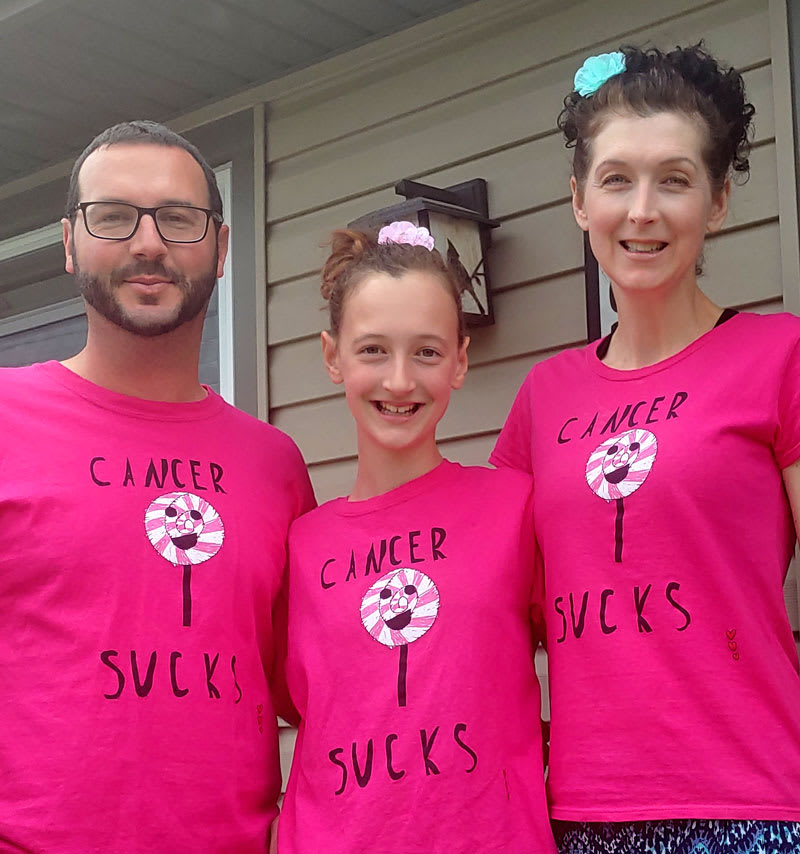 I just wanted to be able to put on my socks, on my own, without help.  Was that too much to ask?

After being diagnosed with stage 3 breast cancer that spread to my lymph nodes and undergoing 8 rounds of chemotherapy, 28 radiation treatments, a double mastectomy and an oophorectomy, I finally beat cancer. Little did I know that wasn't the end of my battle.

My body had been through so much. I was suffering from daily headaches, sleeplessness and severe back pain.  I had limited mobility due to my multiple surgeries and radiation, and relied on my husband and daughter to take care of me.  There were mornings where my daughter would wake up at 6:00 a.m. to help me get dressed for work.  Some nights I would sleep in my uniform, so I wouldn't have to wake her.

I lost my independence.  It wasn't fair to them and it was so frustrating for me!

I felt totally lost.  I reached out to my healthcare providers for help, hoping there was a solution. I was offered pain medications and suggestions for therapy, but ultimately they couldn't assist me.  Everybody on my healthcare team did their job and I was in remission from cancer - that was the goal, right?  But I still was not whole.  I couldn't be the wife and mother I wanted to be.  Before my cancer diagnosis I was fit and active and now I couldn't even put on my own socks.

I quickly exhausted my benefits trying anything I could find to help ease my pain, but I was only getting worse.  My scar tissue from multiple surgeries made it very difficult to complete the exercises suggested to me and I needed help from experts who understood my condition.

Then I found the Rankin Family Cancer Rehab Program at Hotel Dieu Shaver. The team in the Cancer Rehab Program helped me rebuild my life and for the first time since I heard "you are cancer free," I felt hope. 

What makes this six-week program extra special is the multi-disciplinary team that works with you to address every need.  The doctor, nurse and therapists understood my issues and knew instantly how to tackle my problems.  I entered the program with many complex issues, but I couldn't stump them.  Every week I was asked if I had any new challenges or issues and they helped me every time! 

The program was personalized for my own needs and included targeted exercises that progressed each week to become more challenging and helped me strengthen key parts of my body.  I also received hands on therapy and strategies for sleep, stress, nutrition and daily life skills to improve my overall wellness.

By week three I was seeing huge improvements that even my 10-year-old daughter was noticing.   I can't tell you the joy I felt the moment I could dress myself – from my head to my toes!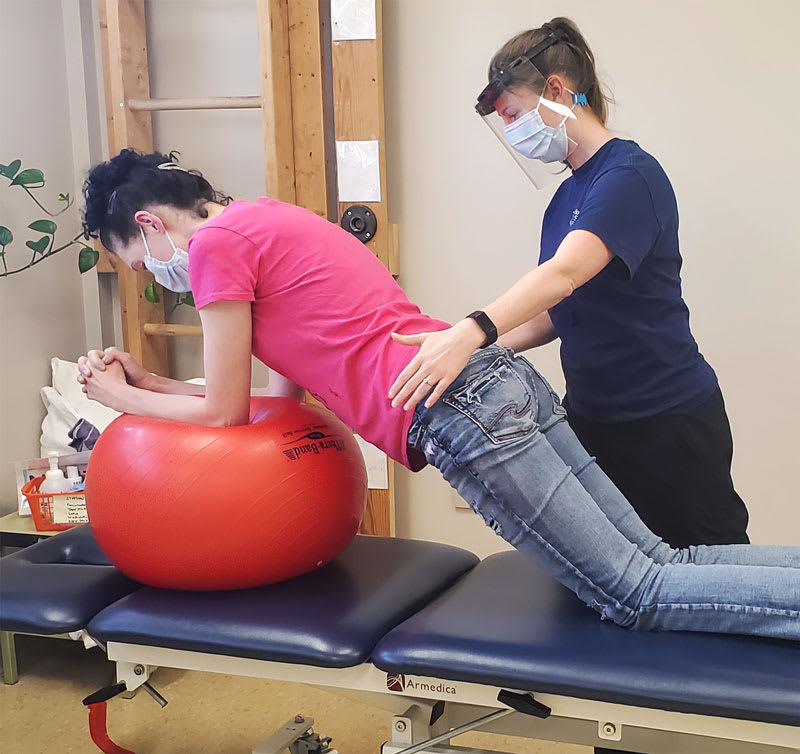 Now that I graduated from the program, I am feeling confident in the tools the team provided me and the knowledge I gained about my physical health and emotional well-being.  I have the resources I need to continue my journey thanks to the incredible team at Hotel Dieu Shaver.