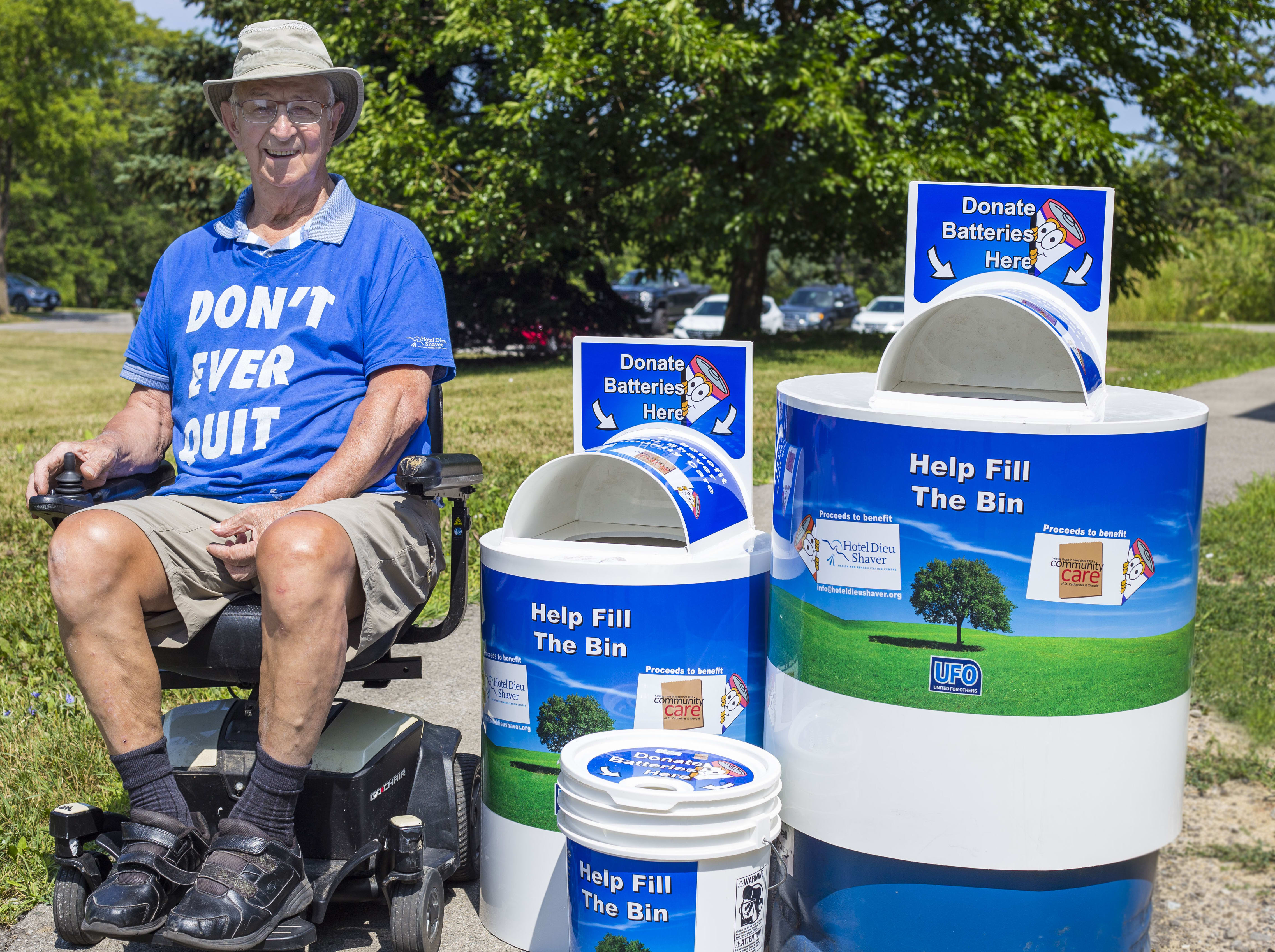 Volunteer Jack Sinke is the driving force behind a battery-recycling project raising money for Hotel Dieu Shaver Hospital, turning used batteries into more than $130,000 for patient-care equipment.

Jack, who recovered from a stroke at Hotel Dieu Shaver in 2009, was so impressed by the compassion and care he received, started planning a fundraiser from his hospital bed.

In the beginning, it was a simple plan to collect empty bottles and donate the refund money back to Hotel Dieu Shaver.  It did not take long for that idea to motivate friends, family, neighbours and even local companies to help him. He called himself and the group UFO – United For Others. 

Jack then turned his attention to collecting batteries, creating a program that would give Hotel Dieu Shaver a steady supply of extra funding.

"People don't want to throw them away in the trash, they are uncomfortable with it, but often don't know what else to do," he said. All collected batteries are recycled into fertilizer, making the program a win-win-win. "The batteries are kept out of landfills, turned into fertilizer, and the funds go to Hotel Dieu Shaver," explains Jack.
As the battery program continues to expand, Jack has truly created a legacy, with over 150 battery bins placed all over Niagara.

To date, through his tin can, scrap metal, and battery bin collection, Jack has raised over $130,000 for patient equipment at Hotel Dieu Shaver Hospital. More volunteers have been recruited to assist with the upkeep of the bins.

Battery recycling bins can be found around the Niagara Region, including participating Home Hardware and Avondale stores.

Our dedicated volunteers ensure that the battery bin project is the success it is and continues to be!

Thank you Jack, for turning your idea of helping others into reality! 

Thank you to all the UFO volunteers for creating the stepping stones along the way!

Thank you to our battery bin volunteers Steven, Jim, and Fred.

Thank you to all our participating battery bin locations!