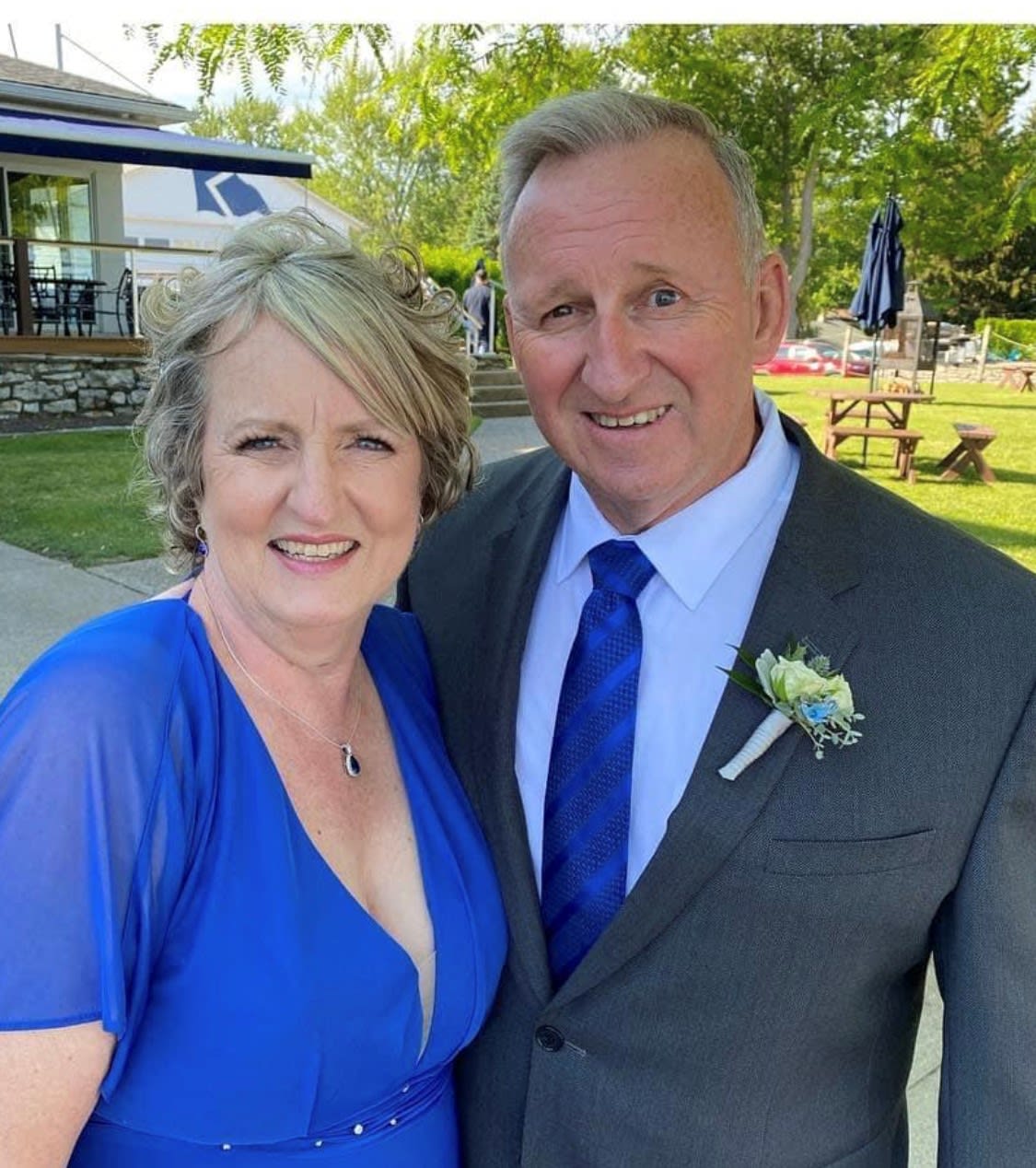 To honour the wonderful care Garry and Kathy's father each received at HDS, Kathy Milligan and Garry Coles requested donations to HDS Foundation in lieu of gifts for their wedding. These generous donations will support the purchase of priority patient care equipment, ensuring our healthcare team has the tools they need to restore health, rebuild lives and renew hope for our patients. 
A Message from Kathy & Garry: 
In early 2014, Kathy's dad was in palliative care at Hotel Dieu Shaver. The care he received there was exemplary - so compassionate and so caring towards the whole family.

Then in January of 2021, Garry had a stroke and was admitted to Hotel Dieu Shaver for about five weeks as an inpatient, followed by several weeks as an outpatient.

Despite the fact that we were in the midst of a pandemic, all of the staff at Hotel Dieu Shaver provided incredible care and support for us both. We are so grateful for all that Hotel Dieu Shaver has done for us.

We felt that our wedding celebration was the perfect opportunity to express our gratitude. We were so delighted when our family and friends joined in and gave generously!
---
Kathy & Garry, we are incredibly grateful to you and your family & friends for your generosity and dedicated commitment to improving healthcare for residents across the Niagara Region. On behalf of the team at Hotel Dieu Shaver Foundation, we wish you a lifetime of love and happiness.