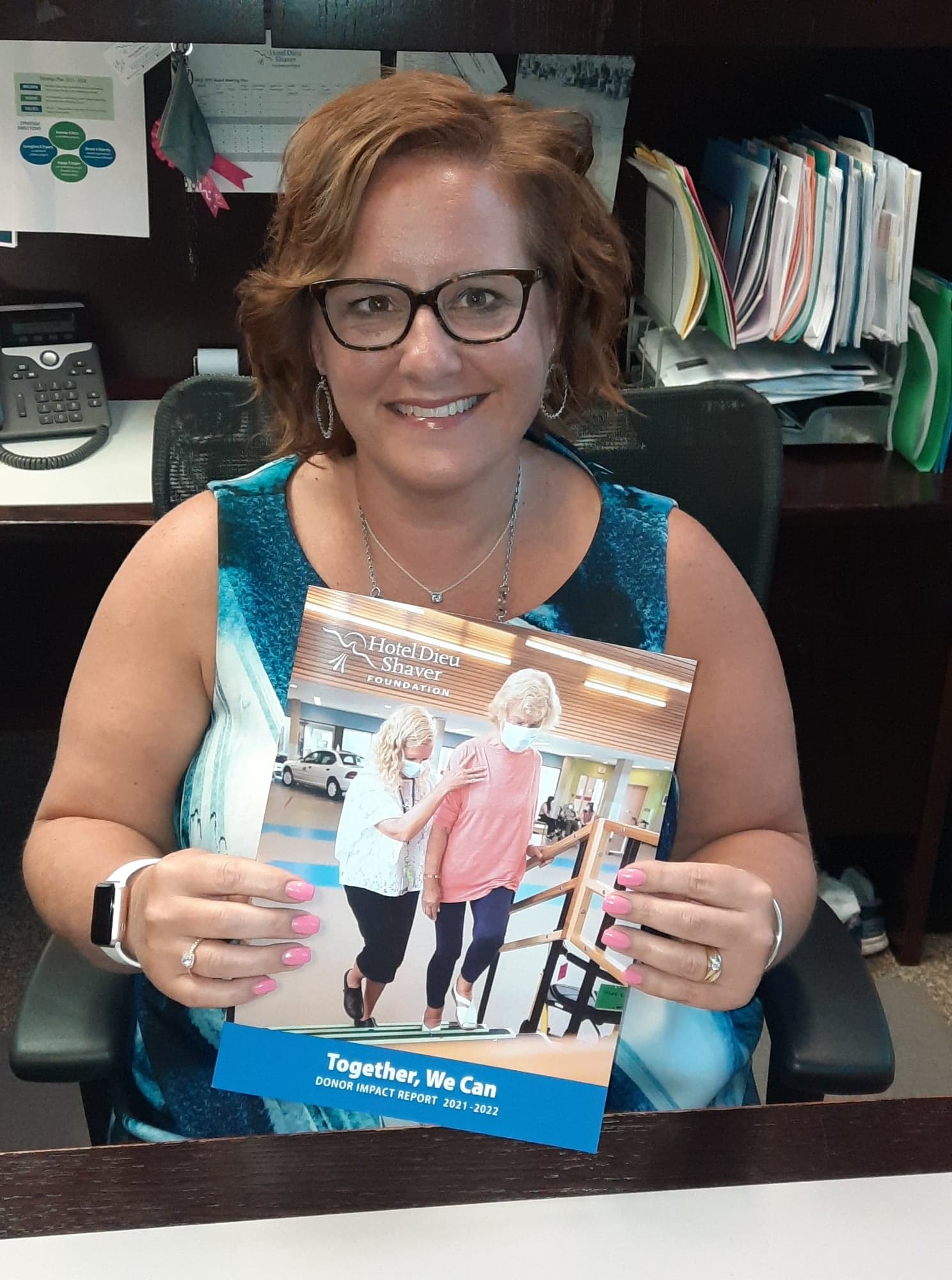 Greetings!

It gives me great pleasure to share with you our 2021-2022 Donor Impact Report. The theme this year, "Together, We Can", is a perfect representation of the past year. Together, with your support, we transferred a record $867,571 to HDS to purchase vital patient care equipment and fund specialty programs and improvements to treatment areas.

This success is a true testament to our community who remains steadfast in their support of HDS. Our hearts fill with gratitude as we look back on our 2021-2022 fiscal year and think of the individuals, organizations and businesses who stepped up to support Niagara's only rehabilitation and complex care hospital.

I hope you will take a moment to read our report as we highlight a few of the many ways our community is making a difference for patients across Niagara who are fighting to rebuild their lives.

With Gratitude,

Tracy Geoffroy
Executive Director

PS – if you haven't already, give us a "like" or "follow" on social media @hoteldieushaver and stay up-to-date on the lastest HDS Foundation news!